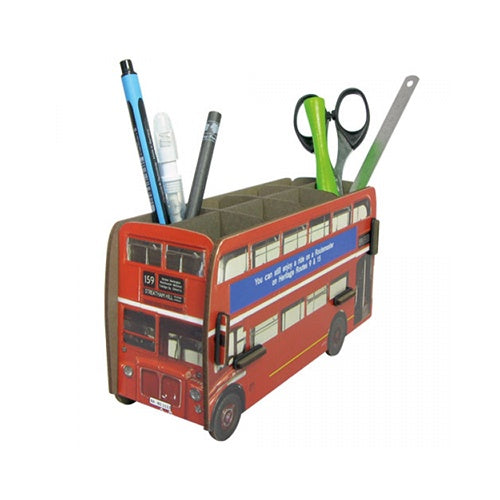 WERKHAUS Photo Pen Box - Doubledecker Bus
SKU: 13056
by WERKHAUS
Now you can bring a piece of "British Empire" home with the double-decker! An integral part of the cityscape of London, these historic double-decker buses now also invite pens and office supplies lying around on your desk for sightseeing.
Constructed from MDF - 100% designed and made in Germany, and supplied as a 'DIY' kitset, but requiring no tools to assemble! Simply slot the pieces together and fix using the specially designed 'rubber bands'.
Various styles are available.
Dimensions: 11H x 22L x 9W cm
Stationery accessories shown in photo are not included.