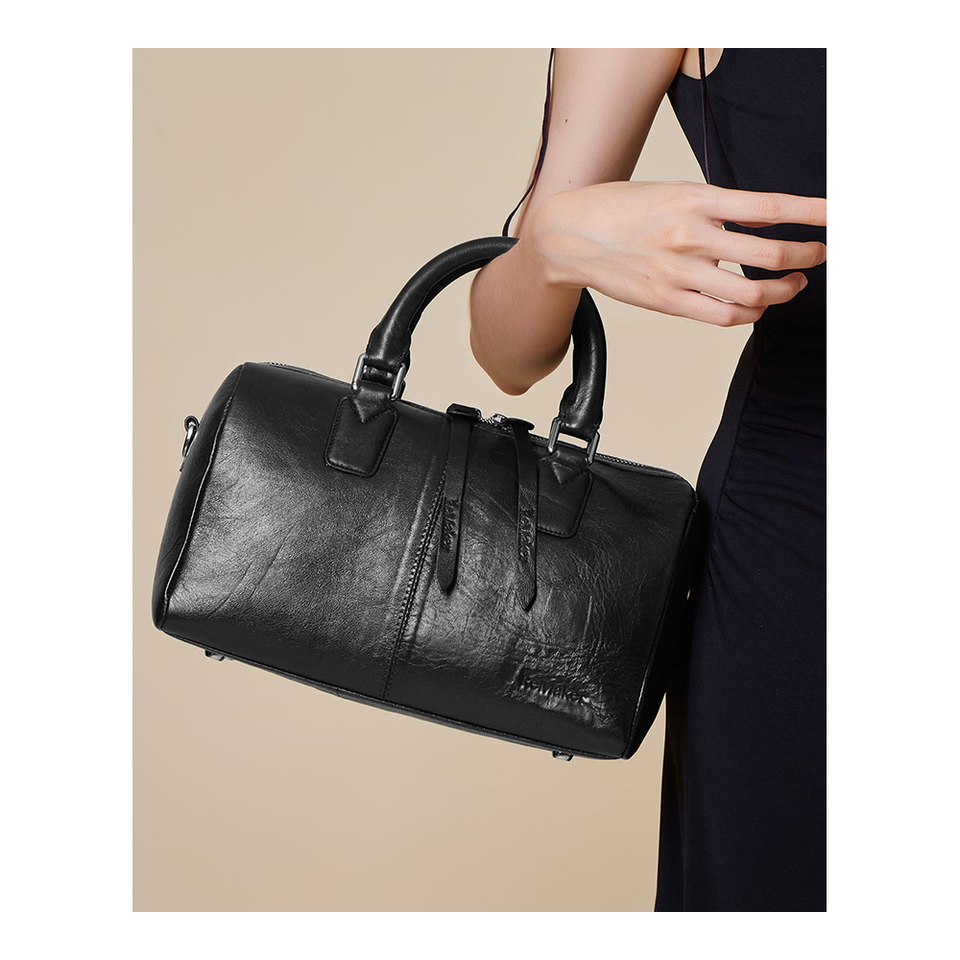 THE REMAKER Leather Bag - Moscow S (Leather Strap)
SKU: 11869
by THE REMAKER
The ReMaker is the concept of Yuttana Anothaisintawee, who since 2004 has made it his mission to do his part towards saving the environment from unnecessary waste.
All products by The ReMaker are upcycled from vintage leather jackets which are imported to Thailand (mostly from Europe), processed to thoroughly clean, reconditioned and ultimately re-made into new bags and accessories. All linings and hardware are brand new materials.
What we particularly like about these products is how soft the leather is to hold. Because the leather has in fact already been used, these 'new' products do not come with the stiff and rigid new product feel. They are a pleasure to use from day one.
Moscow S:
- Open top with zip fastening. Silver hardware
- Internal pocket with zip
- Fully lined (brand new material)
- Thin leather strap included to wear over shoulder
- Comes with dust bag
Dimensions: 30 x 18 x 18 cm (exclude handles)
Weight: 680g
Please note that every piece from The ReMaker is individual. Stich lines, and grain/texture of leather varies from piece to piece.