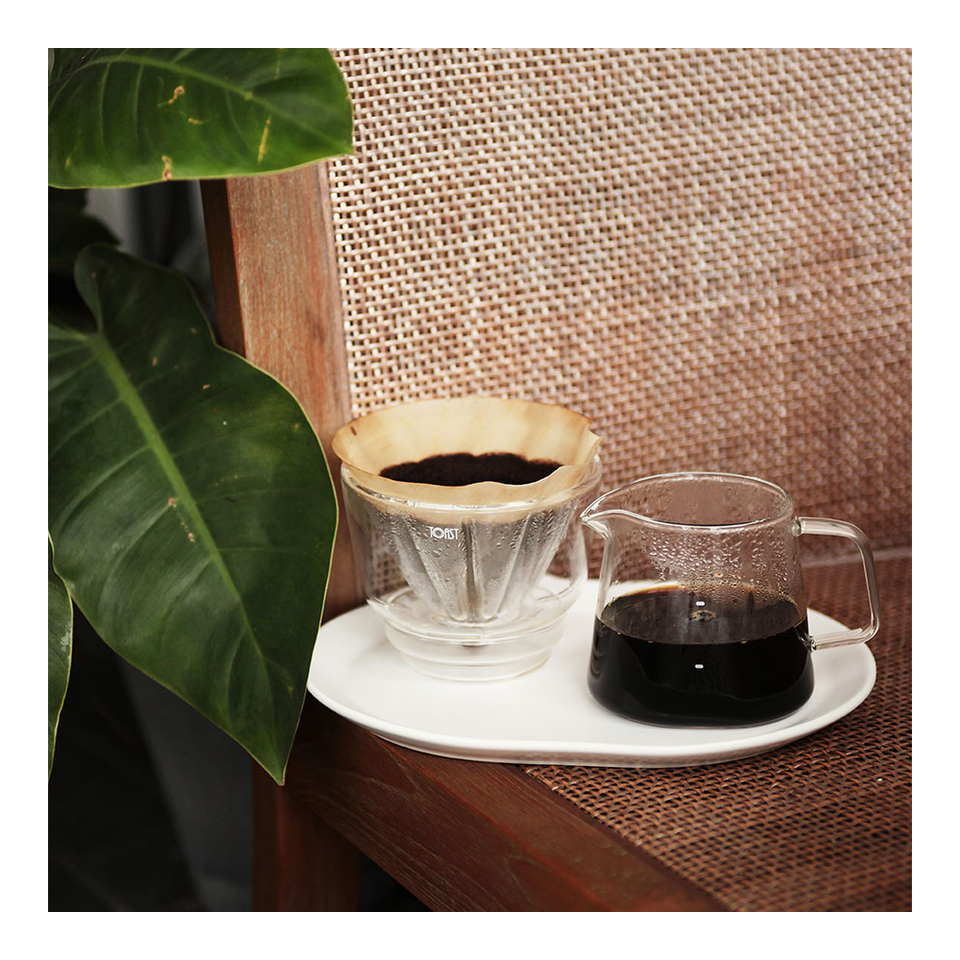 TOAST LIVING DRIPDROP Coffee Carafe Set 300ml
SKU: 13098
by TOAST LIVING
The unique feature of the DRIPDROP collection is in the design - it's clever use of both circle and oval shapes.
The set includes glass coffee dripper, glass jug, and glass tray for the coffee dripper to rest on when finished. The glass coffee dripper contains a special rib structure which can create a smooth flow rate when brewing. Double wall glass avoids temperature loss and also can be held easily.
Dimensions: 11.7cm diameter x 16cm x 15.6cm. 300ml. Made from heat resistant glass.
Designed and made in Taiwan.