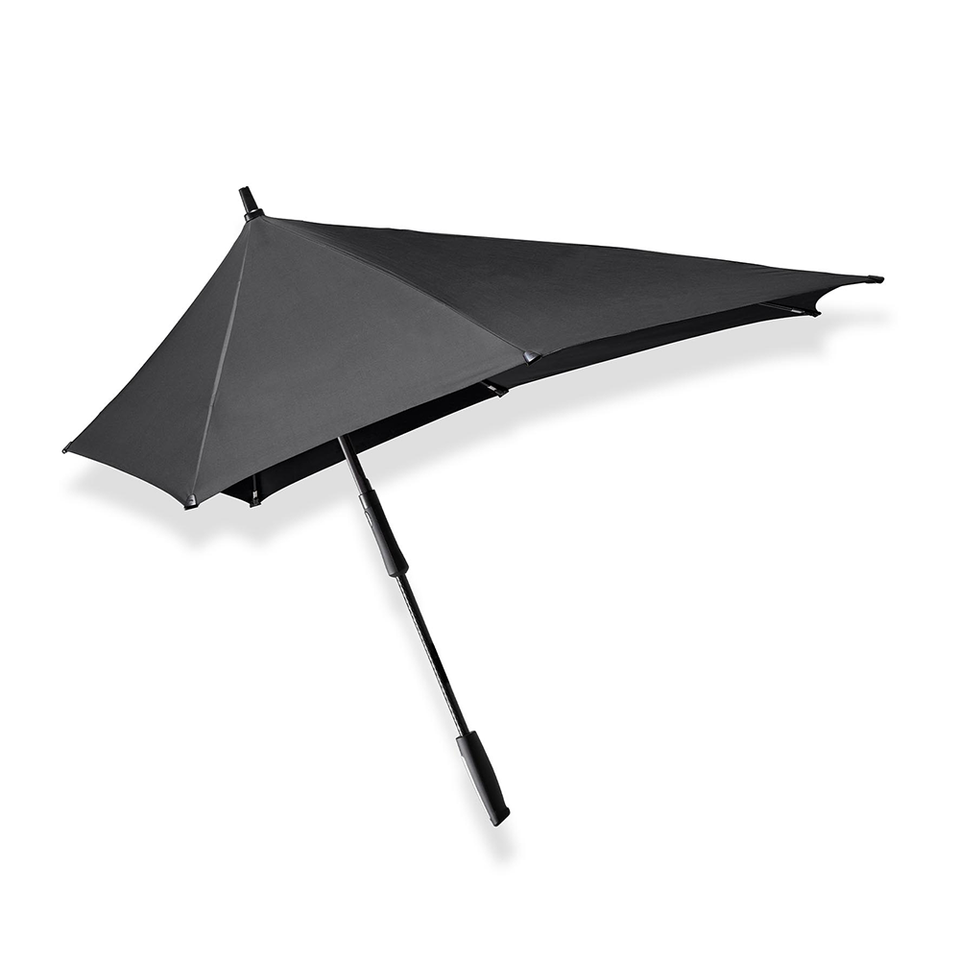 SENZ XXL Stick Umbrella - Pure Black
SKU: 13191
by SENZ
This ultimate, wind-resistant umbrella is the perfect combination of style and innovation. The senz° XXL offers perfect protection for two people! Specially for golfers, this umbrella has a pointed top-cap. This enables you to hang the umbrella in your golf bag.
The senz° XXL is made from the best materials, such as the fibreglass shaft. This ensures you benefit from top quality, without any compromise whatsoever. The senz° XXL can withstand wind speeds of up to at least 100 km/hr. That's because the patented fibreglass ribs are able to cope with the most extreme weather. The ergonomically shaped handle creates a very comfortable grip. The premium, tightly-woven fabric not only protects you against the rain, but also offers a protection factor of UPF50+. This means that more than 98% of the UV rays are blocked. You won't be able to find these top specifications anywhere else!
Dimensions: 107 x 110cm (open) 93.8cm long (closed).
Weight approx: 593g.