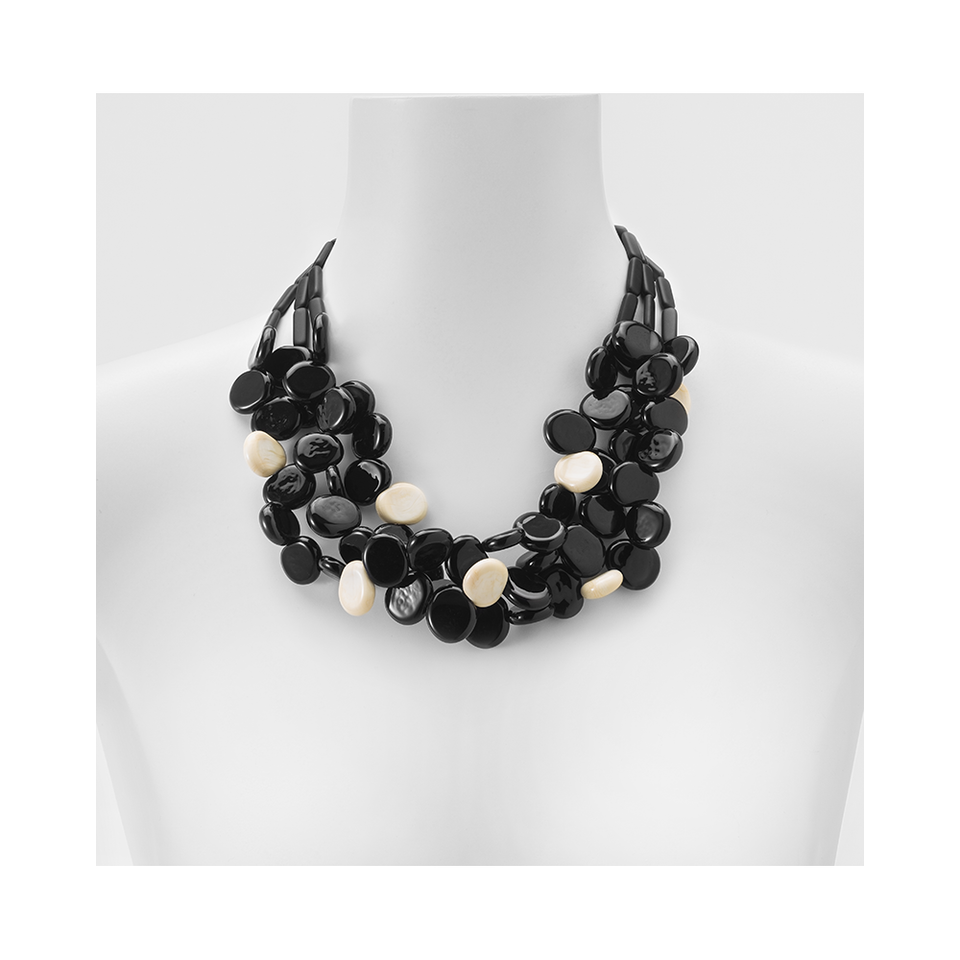 MARINA E SUSANNA SENT Glass Necklace - Delia Black Ivory
SKU: 11789
Marina e Susanna Sent belong to a family which has worked for generations in art glass in Murano, Italy - the ancient centre for the creation of Venetian glass.
In a move away from the family tradition of decorating glass, the designers Susanna and Marina Sent founded their own business in 1993. Applying innovation to traditional methods, the company soon established a reputation for producing highly original glass jewellery.
With diverse but complementary backgrounds, the Sent sisters - who share an appreciation of modernity and a passion for art - devised a unique approach to design. Susanna, an architect, worked for her father's company from 1980 where she gained invaluable insights into how innovative techniques could be used in the second phase of glass processing: decoration, fusion, grinding and sanding. Marina also worked for her father's company, during which time she quickly showed a propensity for solving practical problems. She now supervises the production process of their own company.
Material: 3-strand glass necklace. 
A truly special gift.