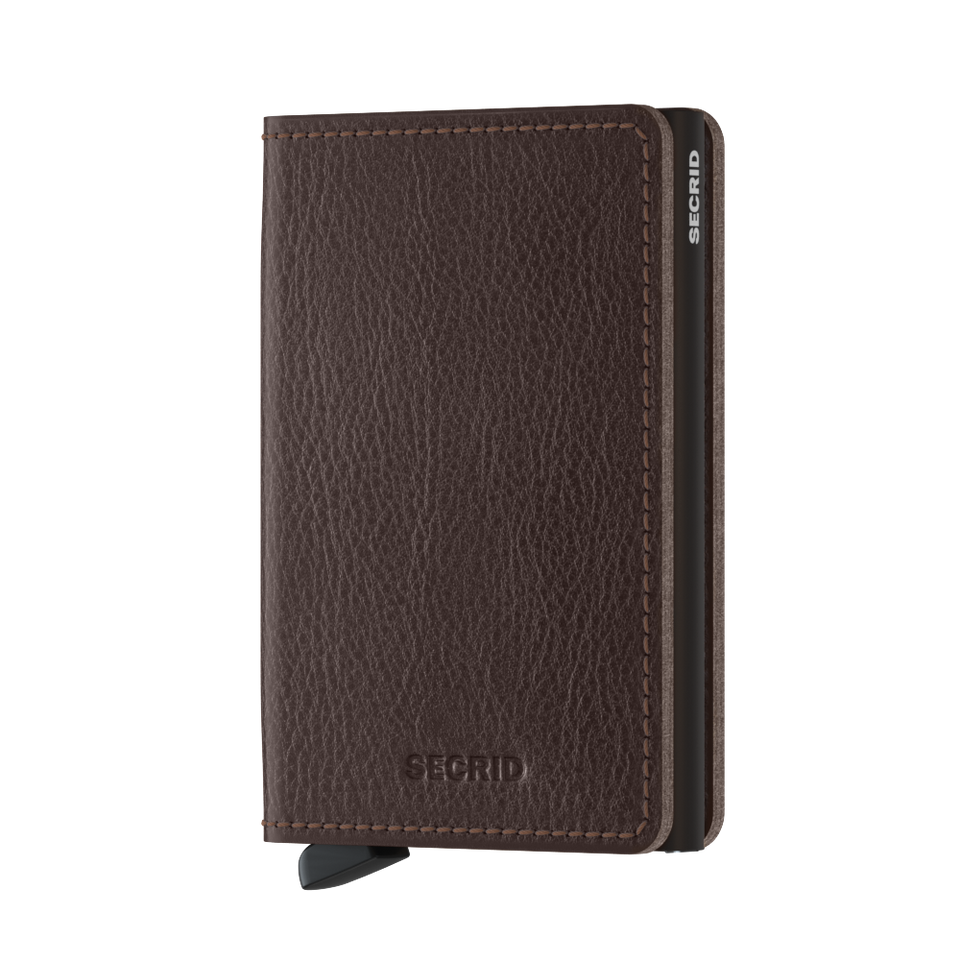 SECRID Slimwallet Leather - Veg Tanned Espresso-Brown
SKU: 13411
by SECRID
The Slimwallet is a modern take on the classic billfold. With its slim profile it fits perfectly into every pocket. The generously cut leather holds at least an additional six cards, banknotes and business cards.
The patented mechanism allows you to slide out your cards with one simple motion, and it seperates them for easy and immediate use. The aluminium protects from bending, breaking, and unwanted wireless communication.
Holds:
4 embossed or 6 flat cards
6 extra cards
Banknotes
Business cards
Receipts
Leather:
Using only natural materials, an Italian family tannery employs the traditional process of vegetable tanning to make this distinctive leather age beautifully.
Veg Tanned is vegetable-tanned full-grain leather, made in Italy from European cowhide.
Size and weight: 68 x 102 x 16mm, 72g
Secrid wallets are designed, and made in Holland. They come with a standard two year warranty, extendable to three years with registration of your wallet on the secrid homepage www.secrid.com