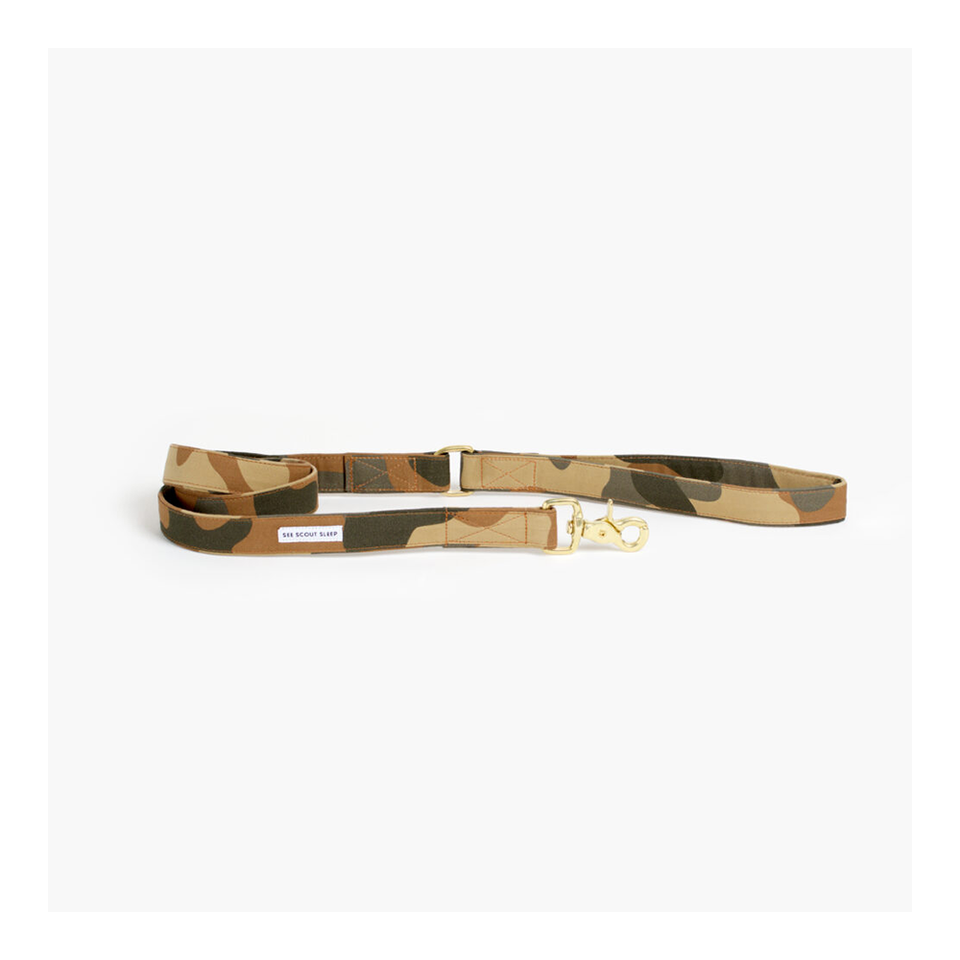 SEE SCOUT SLEEP Standard Leash 1" The Scot - Light Camo
SKU: 12364
The Scot Collection is a rich and warm collection, handmade of beautiful and superior waxed cotton in combination with Scout's signature hemp webbing and solid brass hardware, and available in a range of gorgeous textures and colors.
Handmade in The Netherlands, using waxed cotton made by world's leading and highly specialized waxed cotton manufacturer based in the United Kingdom. This manufactuter was founded in 1864, they make waxed fabrics as no other makers do, their fabrics do not only stand out aesthetically but are also technically superior.
Material:
- Made of a hand washable wax cotton with a light / cool feel and soft / aged appearance. It's a combination of dry wax and soft finishing. Unique lightweight fabric and the modern version of the traditional wax fabric.
- 100% hemp webbing core and Scout's solid brass hardware.
- The hemp webbing is non-allergenic, breathable, durable, and has anti-bacterial properties. It's super strong, holds its shape and does not stretch and is naturally resistant to mold.
Available in Light Camo, Denim, and Mustard.
Care:
- Spot clean with a clean damp cloth. We recommend applying (bee) wax onto the surface ones in a while, to keep the material soft, supple and weather-resistant.
Size:
- 55" / 140cm from handle to clasp.