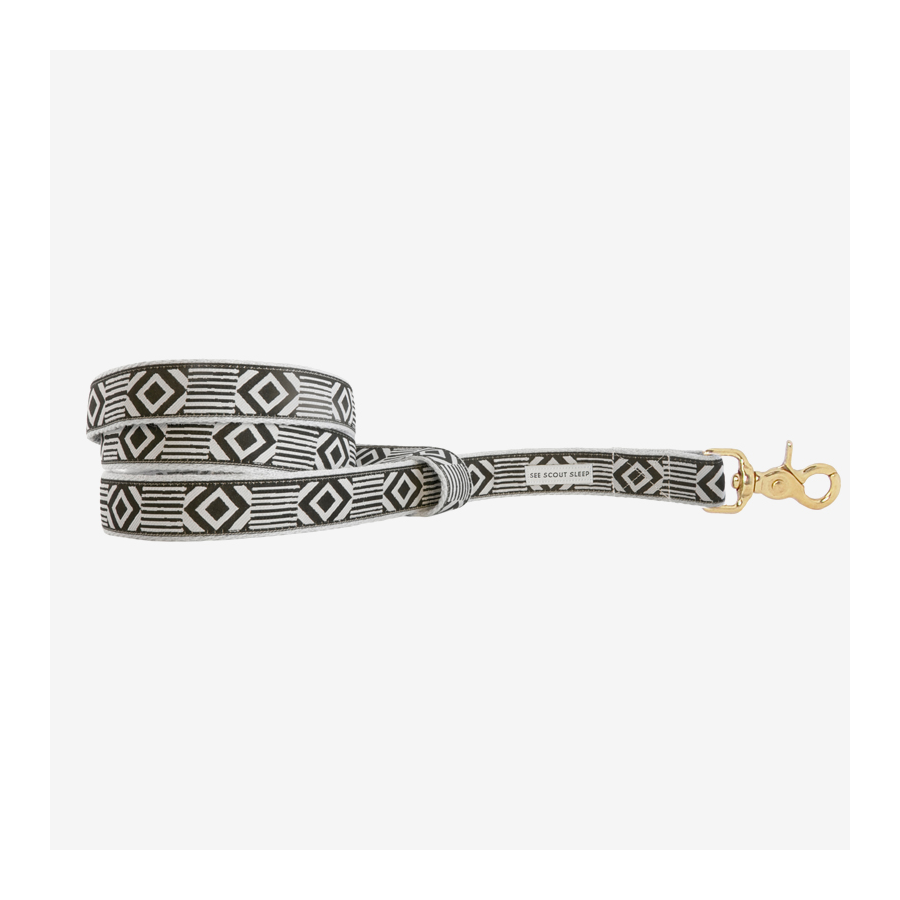 SEE SCOUT SLEEP Standard Leash 1" Out of my Box - Cream x Black
SKU: 12368
See Scout Sleep's leashes are light yet strong, functional yet beautiful, and specially designed for the world's extraordinary pooches and their humans. Designed and handmade in The Netherlands, in Scout's own production facility and made from only the best durable materials.
Materials:
- 100% hemp webbing, high-quality solid brass hardware, and Scout's signature ribbons.
- All signature ribbons are designed in-house and woven for Scout especially at mills in the UK and USA.
- Hemp webbing is non-allergenic, breathable, durable, and has anti-bacterial properties. It's super strong, yet feels soft and comfortable on the skin holds its shape and does not stretch like other natural fibers do. It's easy to clean, dries quickly, and is naturally resistant to mold. Scout's hemp webbing is dyed with a natural environment-friendly dye. Reinforced stitches are at all stress points for added strength.
Care:
- Machine wash. Wash in the delicate/hand wash cycle. Air dry. We advise to use a washing bag to protect the hardware during washing in the machine.
Size:
- 55" / 140cm from handle to clasp.
- Available in two widths: 1/2" / 1.3cm width matches Size S 1/2" collar, and 1" / 2.5 cm width matches Size M-XL 1" collars.