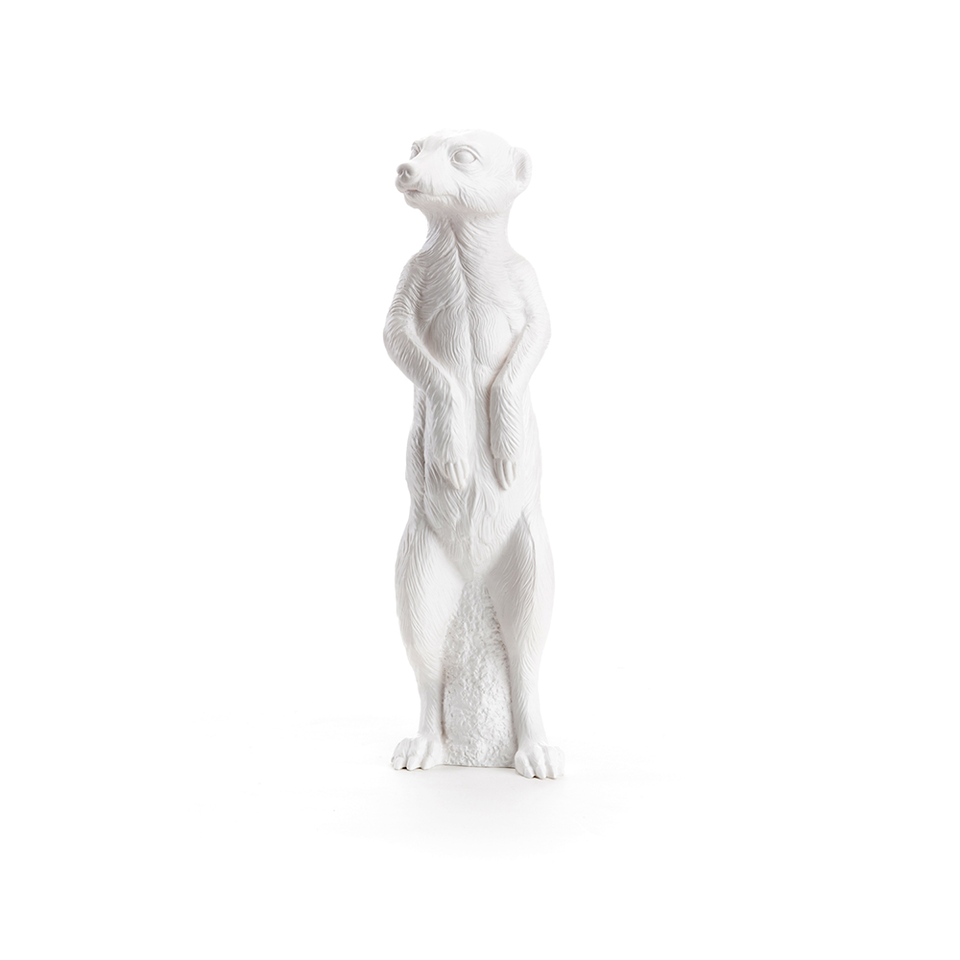 OTTMAR HÖRL Suricate (Meerkat) - White
SKU: 12876
by OTTMAR HÖRL
Ottmar Hörl is a German conceptual artist, sculptor, installation, action, photography, and object artist. He achieved worldwide popularity due to his radical, avant-garde art concepts as well as large-scale projects featuring serial sculptures in public spaces, based on his distinctive definition of sculpture as an organisational principle.
All products are designed and made in Germany. All the plastic sculptures are made of break-proof, non-toxic plastic material. They are suitable for indoor and outdoor use. All the sculptures are weather-proof, however, like any other material for outdoor use, they are exposed to climatic conditions. For lasting colour intensity, we recommend installing them in a sheltered place.
Suricate: 49 x 15 x 30 cm, 0.86kg, plastic material, Hörl engraved.