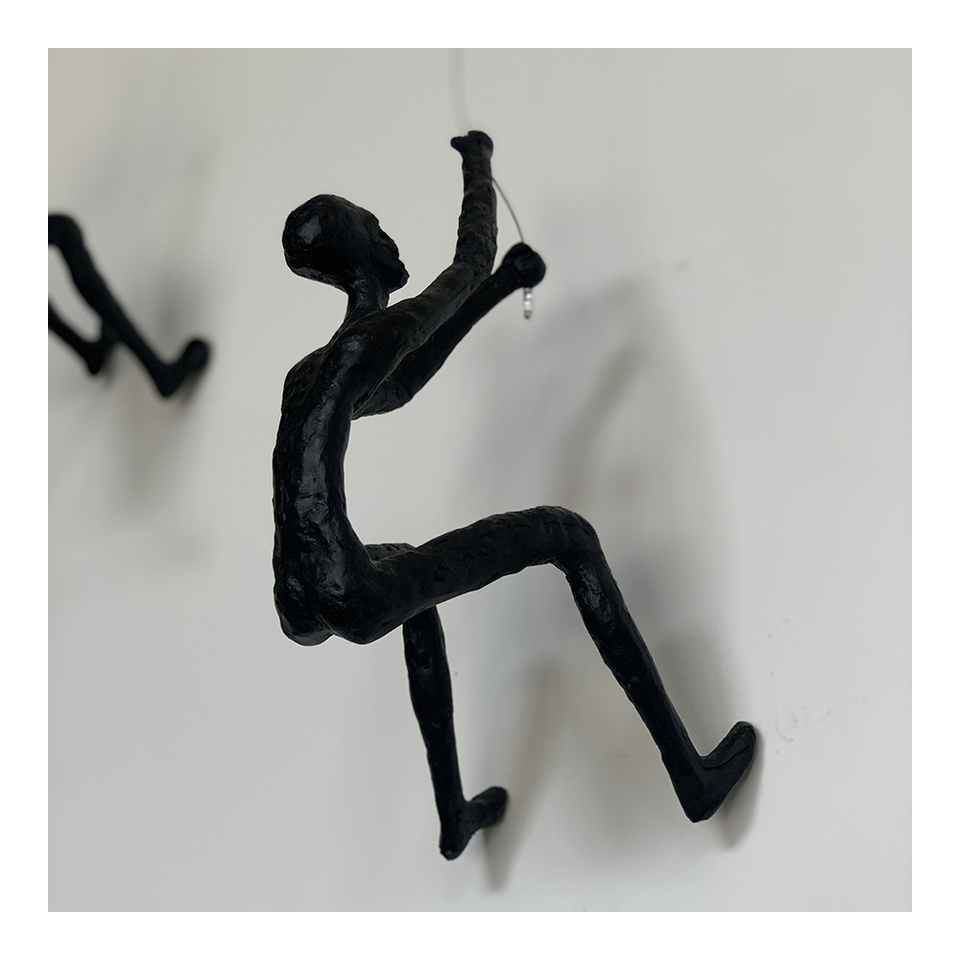 OBJECT Climbing Man C - Looking Up 2 Hands
SKU: 13241
by OBJECT
We first came across Climbing Man when we found them in a hotel gift store years ago when visiting Bangkok and we purchased them for our own home. More recently, during our time spent living in Bangkok, we finally met Tanop, the artist and maker of them. Climbing Man are a piece of art that will always be admired and enjoyed by visitors to your home.
Crafted with a metal skeleton and finished by hand in black resin. Available in three 'poses' and two different lengths of stainless steel wire, 1.2m or 1.5m. The stainless steel wires are supplied crimped with a loop at the top, to hook over a wall hook (not supplied).
Size of Climbing Man, approx 25-27cm tall.
Supplied in a black canvas drawstring bag with our store logo.