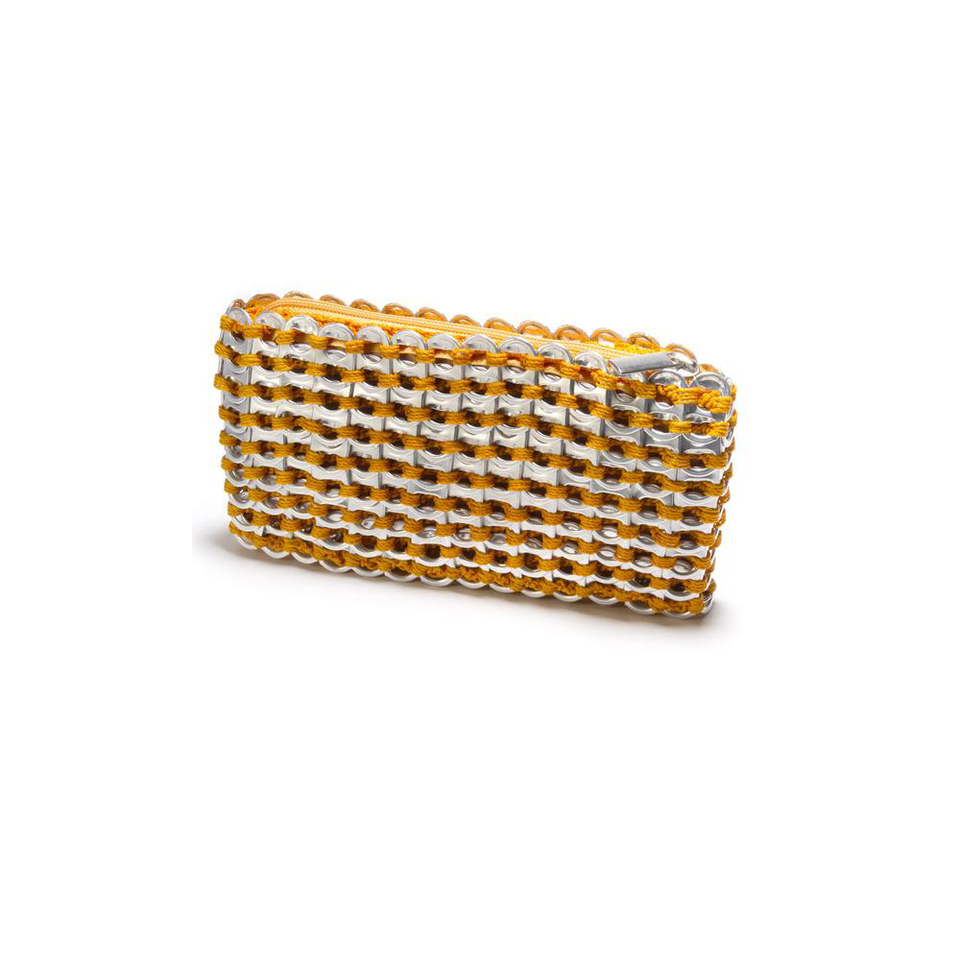 ESCAMA STUDIO Chica Rosa Mini Clutch - Yellow
SKU: 11561
Escama Studio is a social enterprise based in California and Brazil. Their mission is to create innovative on-trend fashion accessories while promoting sustainable development through trade.
The word 'Escama' means 'fish scales' in Portuguese; the name was chosen because thier flagship product - crocheted accessories with post consumer pull tabs - appear as if they're made from big metallic scales of a fish.
To achieve the unique aesthetic, the Escama Studio team adapted traditional Brazilian crochet work and imbued the handmade crafts with a modern design sense and new materials. With designs originating both in San Francisco and Brazil, the pop top bags are handmade in Brazil by artisan groups who are not just contract manufacturers, but an integral part of Escama Studio.
The Chica Rosa Clutch - carry it with you for a quick trip to the store or an evening out and people will be sure to stop you and ask about it. You'll be amazed at how a little chain mail purse made of pop tops can get so many compliments. Comes with zipper top closure, fits most phones plus room for a few essentials. Fully lined with fabric liner. Comes supplied with silver wrist strap too (not shown in photo) which can be clipped off if you prefer to use without.
Made from post-consumer recycled can tabs. Polished, soft and flexible
Finished with matching color fabric liner and top zipper closure
Handcrafted in Brazil by fair trade women artisans who skillfully transform aluminum scrap to fashion
Dimensions (L x H x W): Approx. 20.3 x 10.2 x 2.5 cm (8 x 4 x 1 inches)