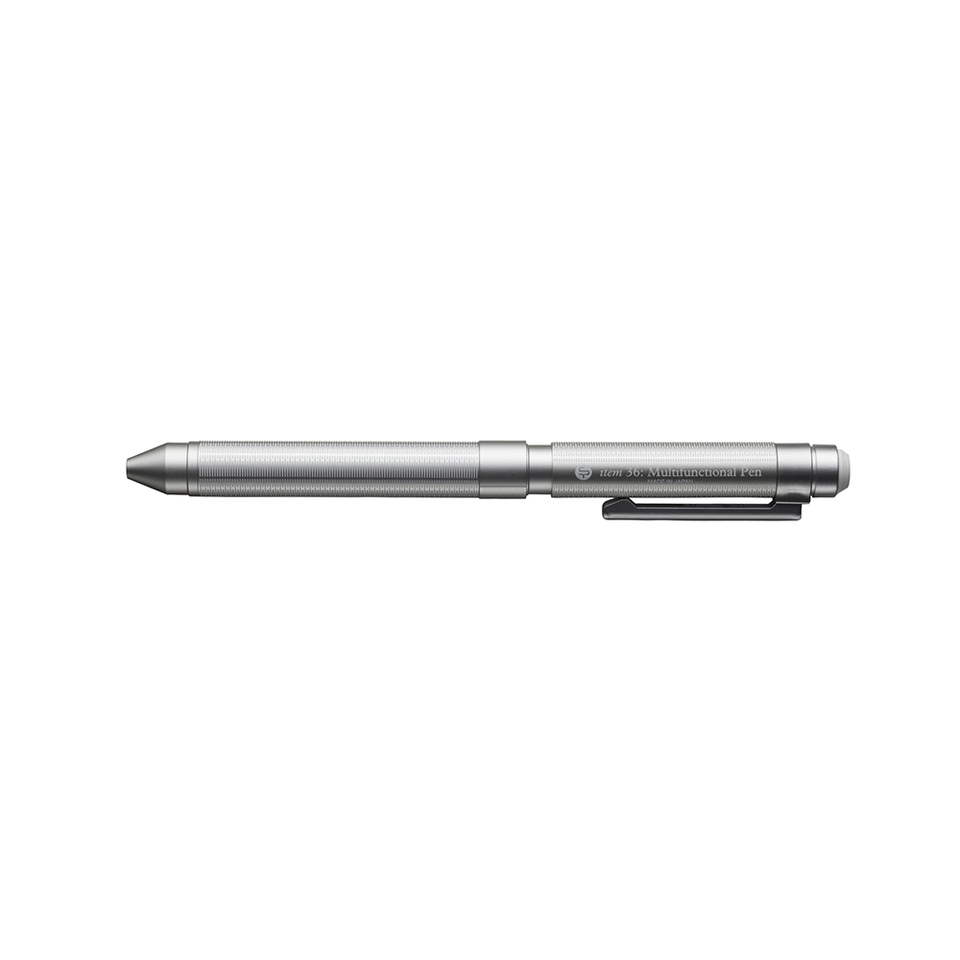 CRAFT DESIGN TECHNOLOGY Multifunctional Pen
SKU: 11682
Craft Design Technology:
CDT bring these three words together by marrying modern design with Japanese heritage of traditional craft and technology innovation.
A unique character of CDT as a company, is that they partner with other industry leaders to create the best products possible. By bringing together the leading edge expertise of the Japanese manufacturers and the CDT design team, they are able to establish a unified brand that is committed to deliver on their values.
Item #36. Multifunctional Pen. This Multifunctional Pen features black ink pen, red ink pen, and mechanical pencil all in one. Simply twist to select which pen you wish to write with. Refills are available.
Manufactured by ZEBRA for CDT.