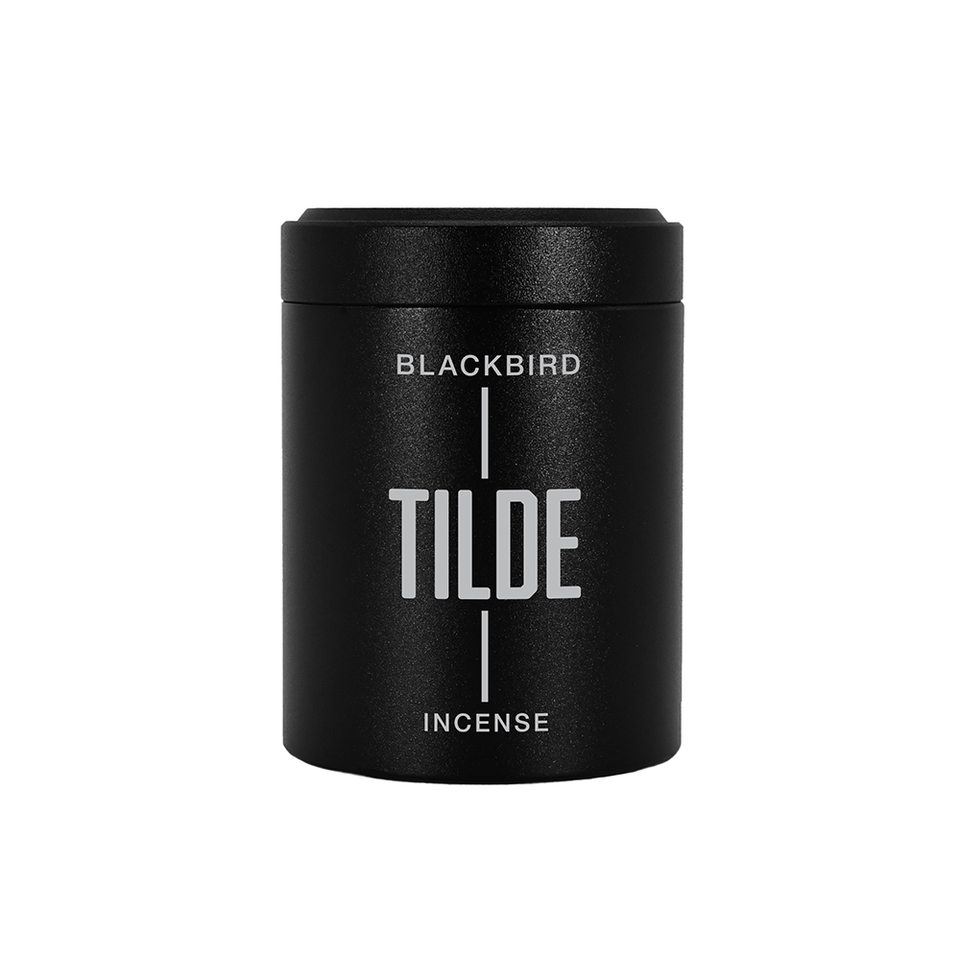 BLACKBIRD Incense Tin - Tilde
SKU: 13375
by BLACKBIRD
BLACKBIRD is a dimension all its own, a playfully imperfect experiment in design and scent, where all humans are invited. Established in 2004, Blackbird evolved over time into a fragrance design house specialising in perfumes and incense. The brand is known worldwide for its forward-thinking installations and products. All BLACKBIRD products are handmade in their studio in Seattle, Washington, USA. BLACKBIRD strive to keep products as sustainable and natural as possible, and are deeply dedicated to continual improvements to formulas, packaging and methods.
TILDE / Tilde ~ is the little squiggle punctuation mark at the far left on your keyboard. The punctuation mark on your day that provokes primal earth and ancient woods to play with the fresh green growth of wild flowers, shrubs and cedar saplings.
Agarwood/oud, Black Pepper, Sage, Patchouli, Geranium, Cedarwood
Burn time: 20 min approx. Scent lasts 2-4 hours (medium size room).
20 cones per tin.