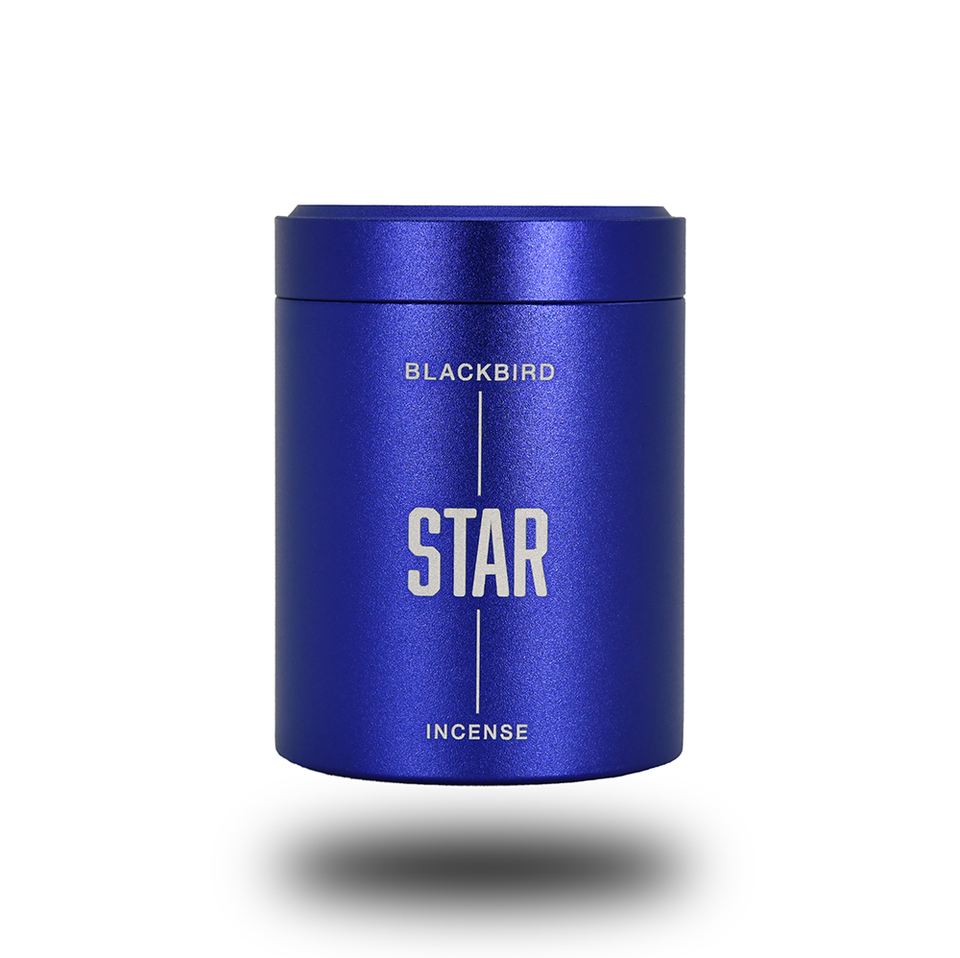 BLACKBIRD Incense Tin Metaphor Series - Star
SKU: 13369
by BLACKBIRD
BLACKBIRD is a dimension all its own, a playfully imperfect experiment in design and scent, where all humans are invited. Established in 2004, Blackbird evolved over time into a fragrance design house specialising in perfumes and incense. The brand is known worldwide for its forward-thinking installations and products. All BLACKBIRD products are handmade in their studio in Seattle, Washington, USA. BLACKBIRD strive to keep products as sustainable and natural as possible, and are deeply dedicated to continual improvements to formulas, packaging and methods.
Metaphor Series STAR / Star is a starship. A battlestar. A voice of reason. The bright and shining hope. She is warm and she twinkles. She is also fire, and she can hurt you if you are not careful.
Mandarin, Petitgrain, Black Pepper, White Sage, Frankincense, and Elemi Resins, Ambrette seed
Burn time: 20 min approx. Scent lasts 2-4 hours (medium size room).
20 cones per tin.