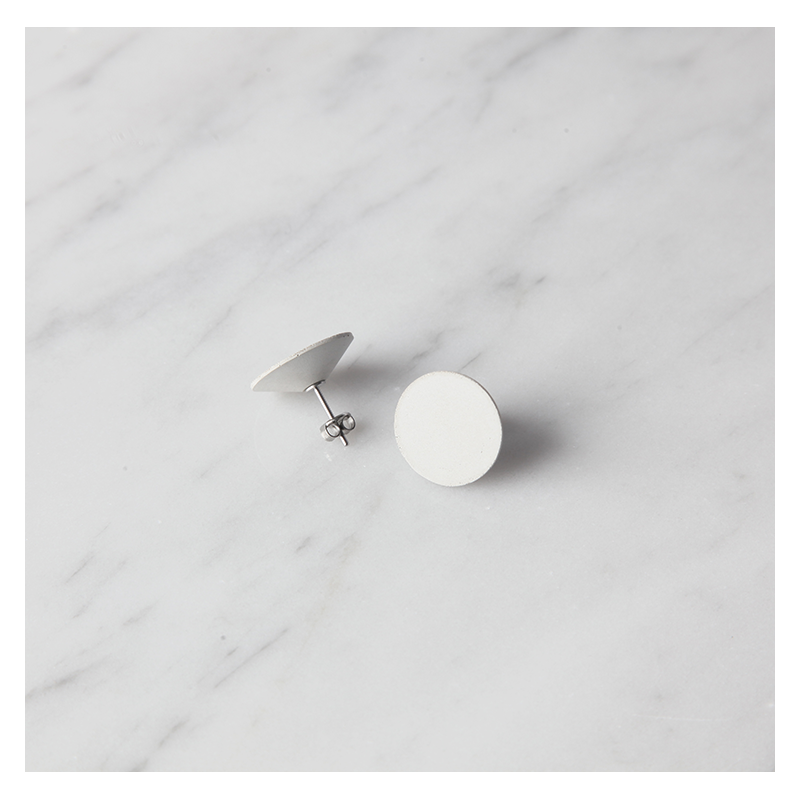 22 DESIGN STUDIO Concrete Earrings - Mirror Flat White
SKU: 10015
As with the Mirror Cylinder (CMC) Earrings, the meticulous polishing process of the Mirror Flat (CMF) Earrings brings out a mirror-like surface. Concrete is not commonly thought to have a reflective nature, but it is precisely this feature that gives the CMF Earring its distinction.
These earrings have a stainless steel backing for the wearer's comfort.
Be original.
Other designs also available.
*Extensively used in medical applications, grade 316L steel does not cause allergies and is highly resistant to erosion.