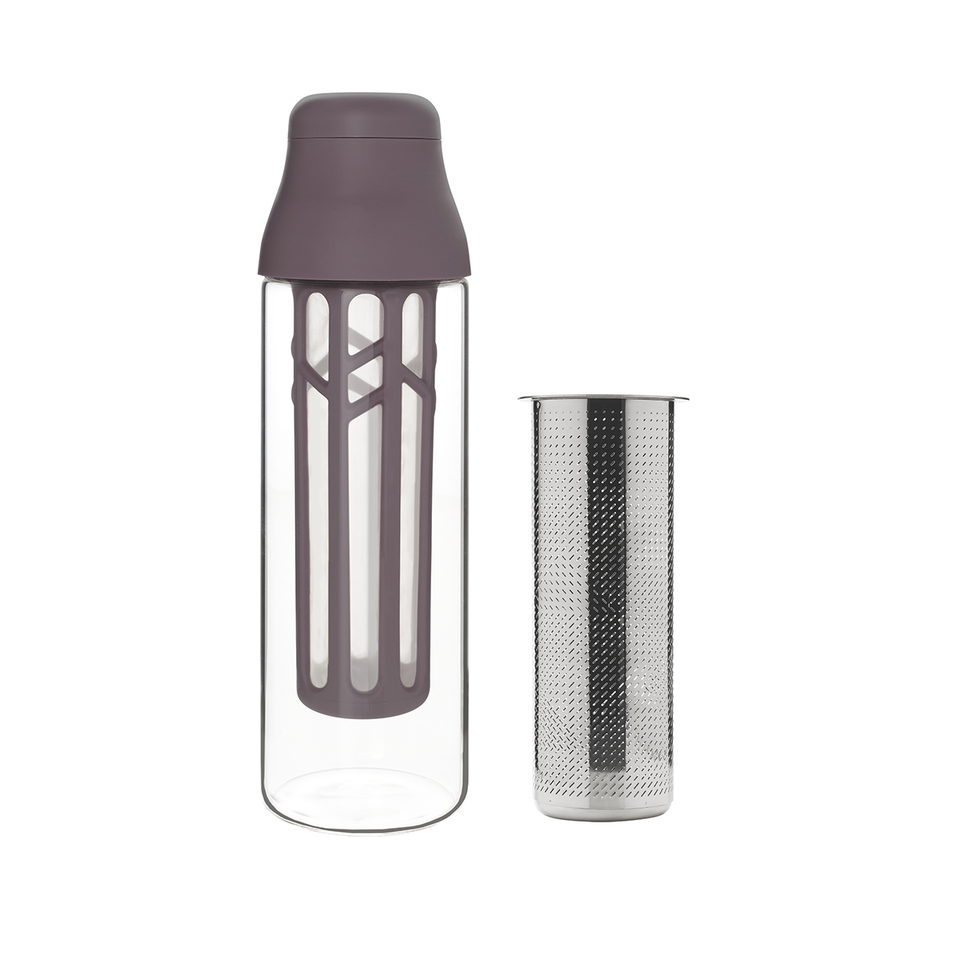 TOAST LIVING SCENE Coffee & Tea Bottle 1000ml - Plum
SKU: 11762
by TOAST LIVING
CLEARANCE
The 1000ml SCENE bottle by TOAST Living contains filters for both coffee and for tea. The filter is easy to change. Prepare your own cold brew coffee or tea at home.
The SCENE bottle is made of glass with heat resistance of up to 120 degree Celsius. The material is safe and stable for both hot and cold use.
The stainless steel mesh has been designed to look and function well for all kinds of tea leaves. The cylindrical filter is applicable for use even the bottle is not full of water. The coffee insert features specialised super fine soft mesh designed for cold brew coffee.
The spout of SCENE bottle contains a ball-shape-infuser which can stop the tea leaves, as well as any fruits or herbs from pouring out.
The air-tight cap can prevent the liquid overflow when the bottle is placed horizontally.
Dimensions: 8.5 diameter x 28.3 cm tall / 1000 ml
Materials: Heat-resistant glass, 18-8 stainless steel, Silicone, PP, PET