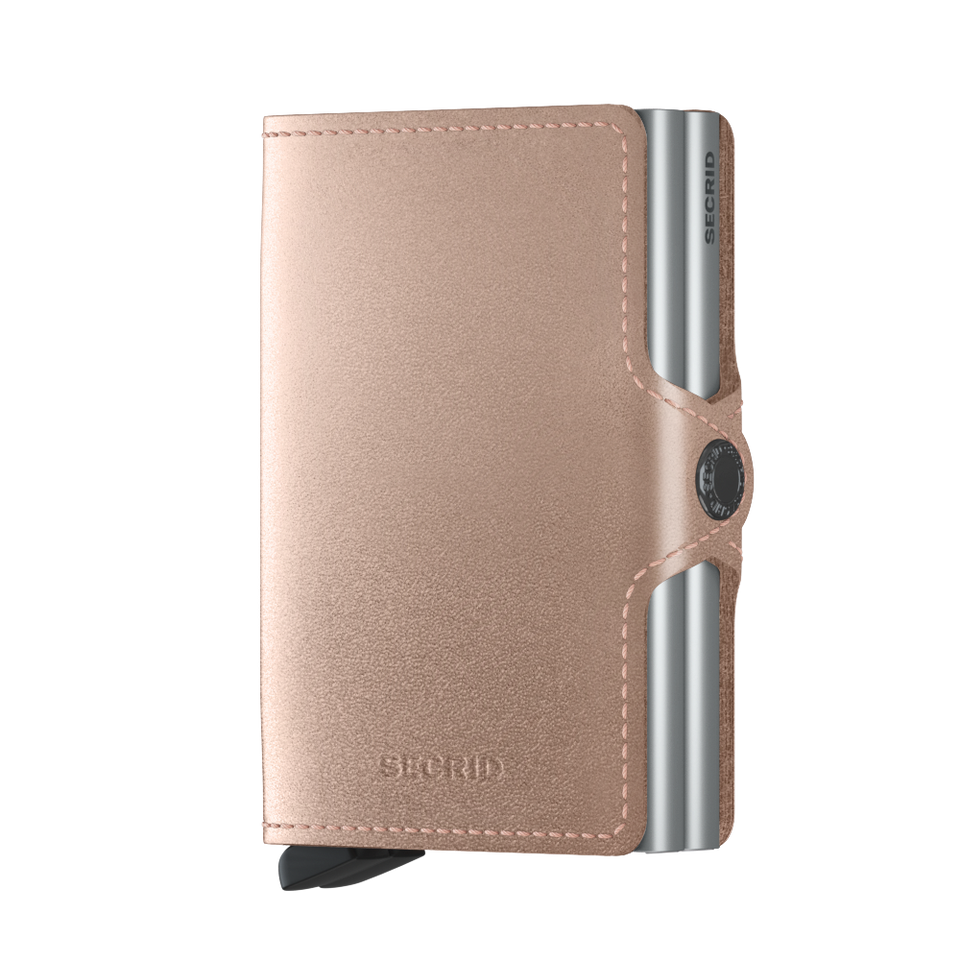 SECRID Twinwallet Leather - Metallic Rose
SKU: 12887
by SECRID
With two Cardprotectors to hold double the content, the Twinwallet carries up to 16 cards, banknotes and receipts, but remains compact in size just like every Secrid wallet.
The patented mechanism allows you to slide out your cards with one simple motion, and it seperates them for easy and immediate use. The aluminium protects from bending, breaking, and unwanted wireless communication.
Holds:
8 embossed or 12 flat cards
4 extra cards
Banknotes
Business cards
Receipts
Leather:
Metallic has a unique foil finish that creates a shade of intense luminosity. The additional protective layer ensures a smooth surface.
Metallic is full-grain leather, made in Holland from European calfskin.
Size and weight: 70 x 102 x 25mm 120g
Secrid wallets are designed, and made in Holland.
They come with a standard two year warranty, extendable to three years with registration of your wallet on the secrid homepage www.secrid.com