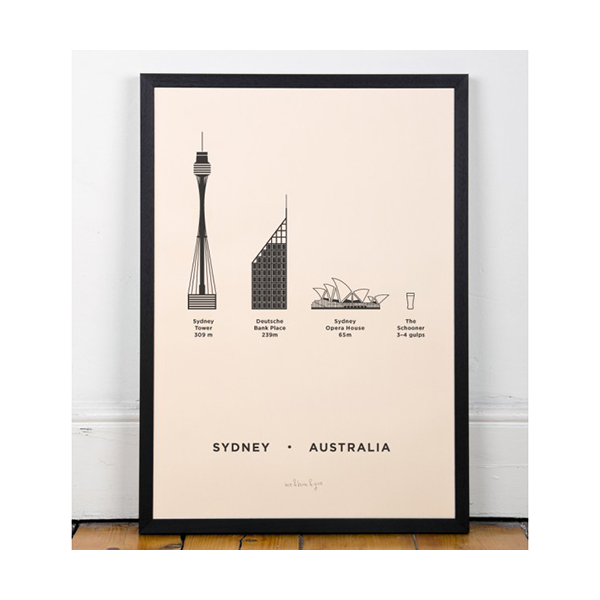 ME&HIM&YOU Screen Print - Sydney
SKU: 10658
by ME&HIM&YOU
CLEARANCE
me&him&you is a design company founded in 2010 by Ronan Dillon and Peter O'Gara based in Dublin, Ireland.
The City Series is a collection of prints paying tribute to various major international cities - their iconic buildings or structures, and an signature drink or bite.
Screenprint: Open Edition, individually signed in pencil.
Poster Info: Paper Stock, 190gsm Rothmill Cream (the same paper used in the original Guiness advertising posters). Printed with solvent free, water based ink using traditional screen-printing techniques.
Size: 450x640mm. (SRA2)
*Prints are sold UNFRAMED, and rolled in a strong postage tube packed in acid-free tissue paper. Each print is accompanied with an information slip about the project.
**Due to the hand crafted nature of silk-screen printing where each pull is unique, slight variations naturally occur.