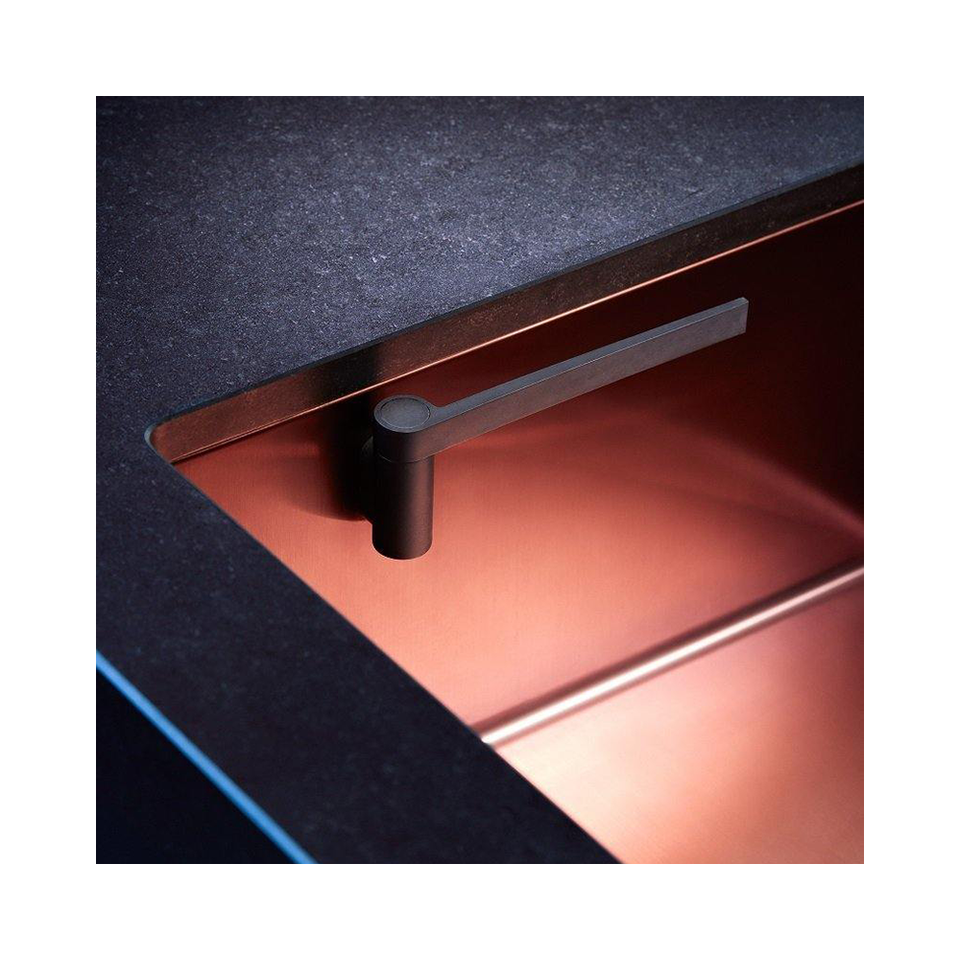 HAPPY SINKS Dishcloth Holder - Biocomposite
SKU: 13337
by HAPPY SINKS
HAPPY SiNKS is a next generation cleaning brand founded in 2020 by two Finnish business builders Juhani Sirén and Anssi Hurme from the awarded design house Magisso. Juhani and Anssi are both avid cooks at home – but had problems cleaning afterwards. After creating +40 award-winning functional designs for homes around the world they decided to make cleaning more enjoyable for themselves and help others with the same problem. HAPPY SiNKS is fighting for happiness and sustainability in homecare by creating sustainable, surprising and super-useful products for cleaning, organising and for minimising bacterial contamination in the kitchen.
No more used dishcloths drying over your kitchen tap. Keep kitchen organised with the HAPPY SiNKS Magnetic Dishcloth Holder. Works in steel and metal sinks and in most composite sinks with 3-5 mm or less wall thickness.
On the HAPPY SiNKS Dishcloth Holder, your dishcloth will dry quickly and reduces bacterial contamination. It is super easy to install into your kitchen sink in just seconds with the smart Magnet Fitting System (MFS). No tools needed. This product is made of biocomposite material for minimising the carbon footprint; therefore, the surface and the charcoal color are naturally a bit uneven.
Dimensions: 17cm long.