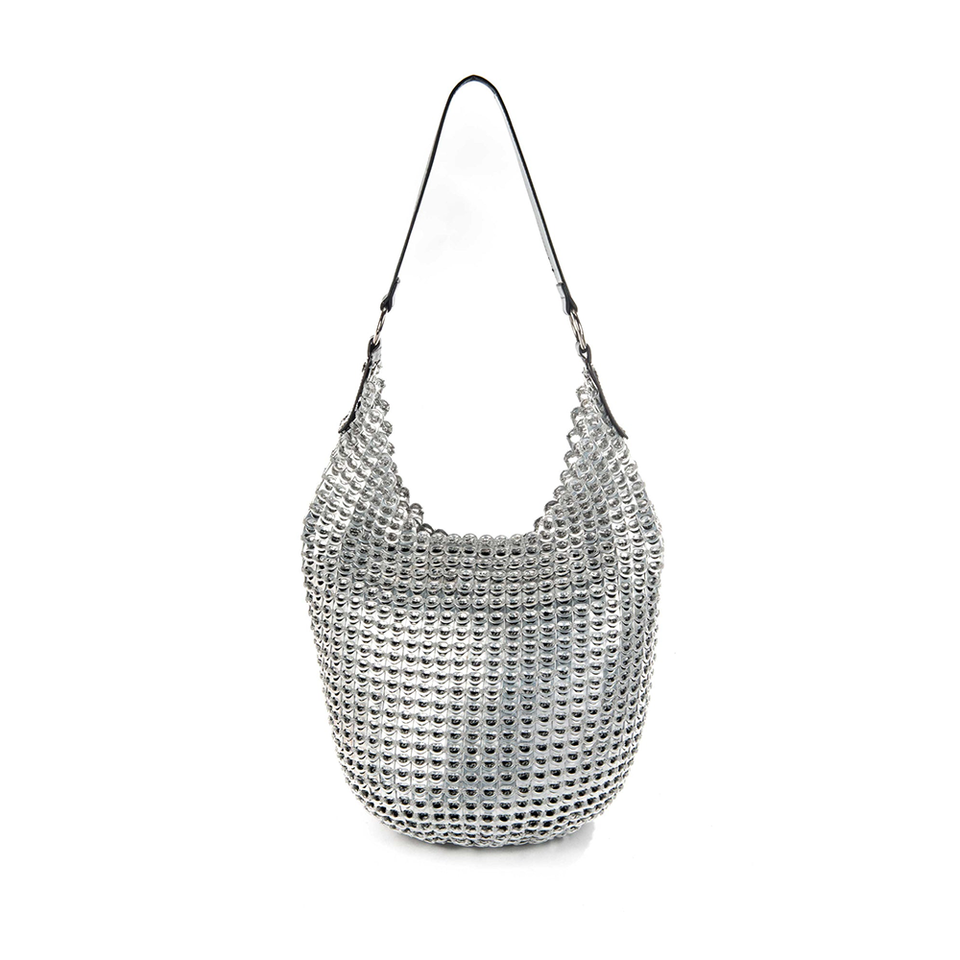 ESCAMA STUDIO Laura Hobo Bag with Leather Strap - Silver
SKU: 11566
Escama Studio is a social enterprise based in California and Brazil. Their mission is to create innovative on-trend fashion accessories while promoting sustainable development through trade.
The word 'Escama' means 'fish scales' in Portuguese; the name was chosen because their flagship product - crocheted accessories with post consumer pull tabs - appear as if they're made from big metallic scales of a fish. To achieve the unique aesthetic, the Escama Studio team adapted traditional Brazilian crochet work and imbued the handmade crafts with a modern design sense and new materials. With designs originating both in San Francisco and Brazil, the pop top bags are handmade in Brazil by artisan groups who are not just contract manufacturers, but an integral part of Escama Studio.
The Laura Hobo Bag with Leather Strap - one of the largest purses in the Escama range. It looks like heavy chain mail but it's lighter than leather hobo purses. Hand woven in Brazil by women artisans skilled in transforming up-cycled aluminum into polished metallic fashion accessories. It comes with a black leather flat shoulder strap, an elegant silver brocade fabric liner, ample internal pockets and a custom metal zipper top closure. Fair trade, recycled, handmade.
Dimensions (L x H): Approx. 35.6 x 71.1 cm (14 x 28 inches) - expandable width*
Strap Drop: Approx. 20.3 cm (8 inches)