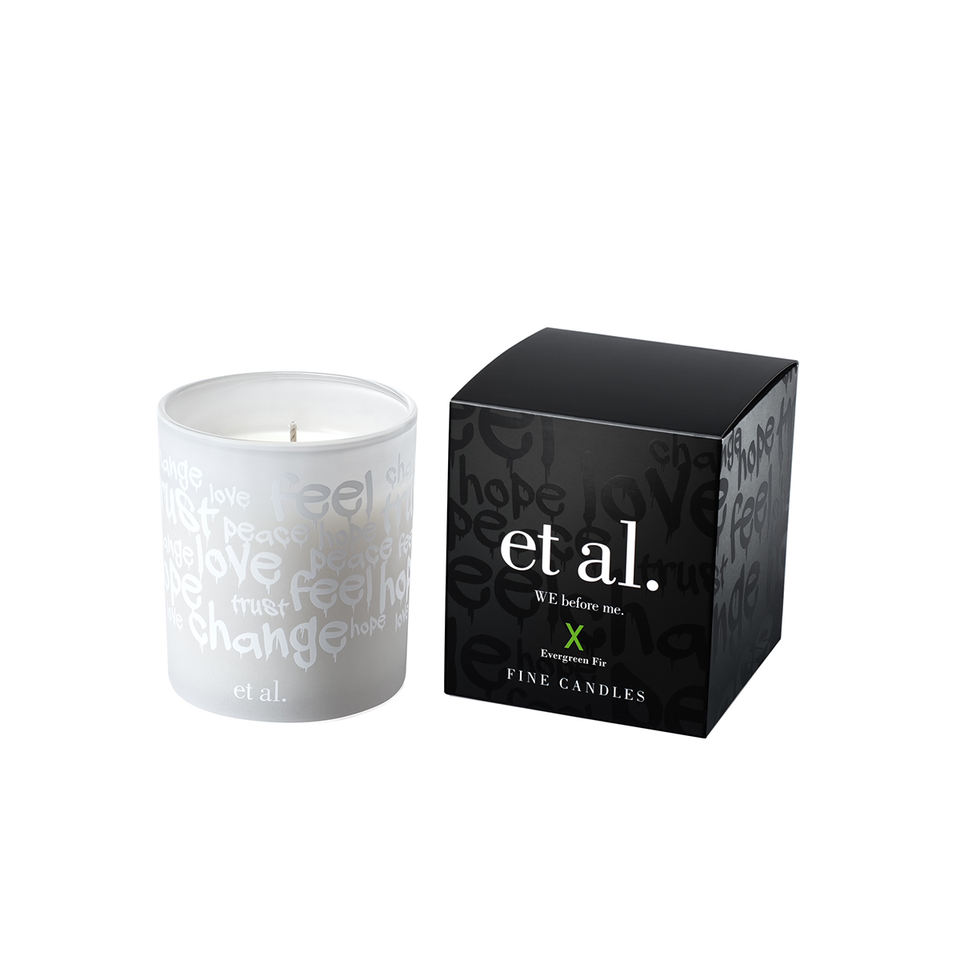 ET AL LIFE Scented Candle - XG / Evergreen Fir
SKU: 13345
by ET AL LIFE
CLEARANCE
et al. life is a lifestyle brand embracing "and others" and all that it encapsulates./ et al. life believe in diversity and connection, and as a brand, envision a culture of love, hope, peace, kindness, acceptance and equality to exist for ALL ... et al. Candles that will transport you, relax you, stimulate your senses and enhance your home with luxury fragrance.
Evergreen Fir / The Evergreen Fir candle brings the beauty and warmth of the forest home to you with it's intricate scents of Orange, Eucalyptus and Fir Needles, and Balsam. A tribute to our environment, this candle will forever remind us of the sensitivity of respecting and nurturing our Mother Earth while enjoying the vast beauty she provides us all.
Hand poured in Los Angeles, USA. Soy blend wax.
10oz. Minimum burn time 60 hours.