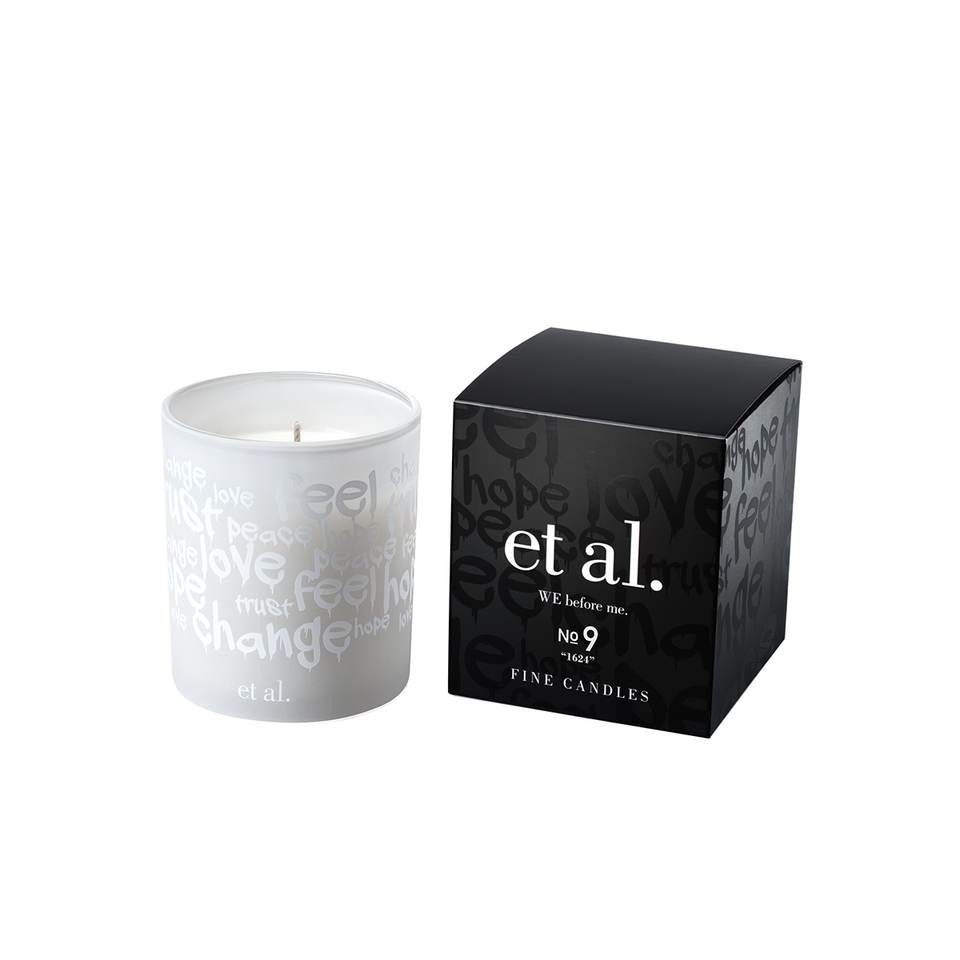 ET AL LIFE Scented Candle - No. 9 / 1624
SKU: 13344
by ET AL LIFE
CLEARANCE
et al. life is a lifestyle brand embracing "and others" and all that it encapsulates./ et al. life believe in diversity and connection, and as a brand, envision a culture of love, hope, peace, kindness, acceptance and equality to exist for ALL ... et al. Candles that will transport you, relax you, stimulate your senses and enhance your home with luxury fragrance.
No. 9 - "1624" / "1624" conjures up French debauchery of the 1600's, this scent transports us to those drunken and mischievous evenings in the palace with wax residue caked onto ornate chandeliers, grand staircases, masked balls, mirth & beauty, sensual and scandalous pleasures abound in all of its palatial glory. Step into the past with delight at every burn!
Hand poured in Los Angeles, USA. Soy blend wax.
10oz. Minimum burn time 60 hours.