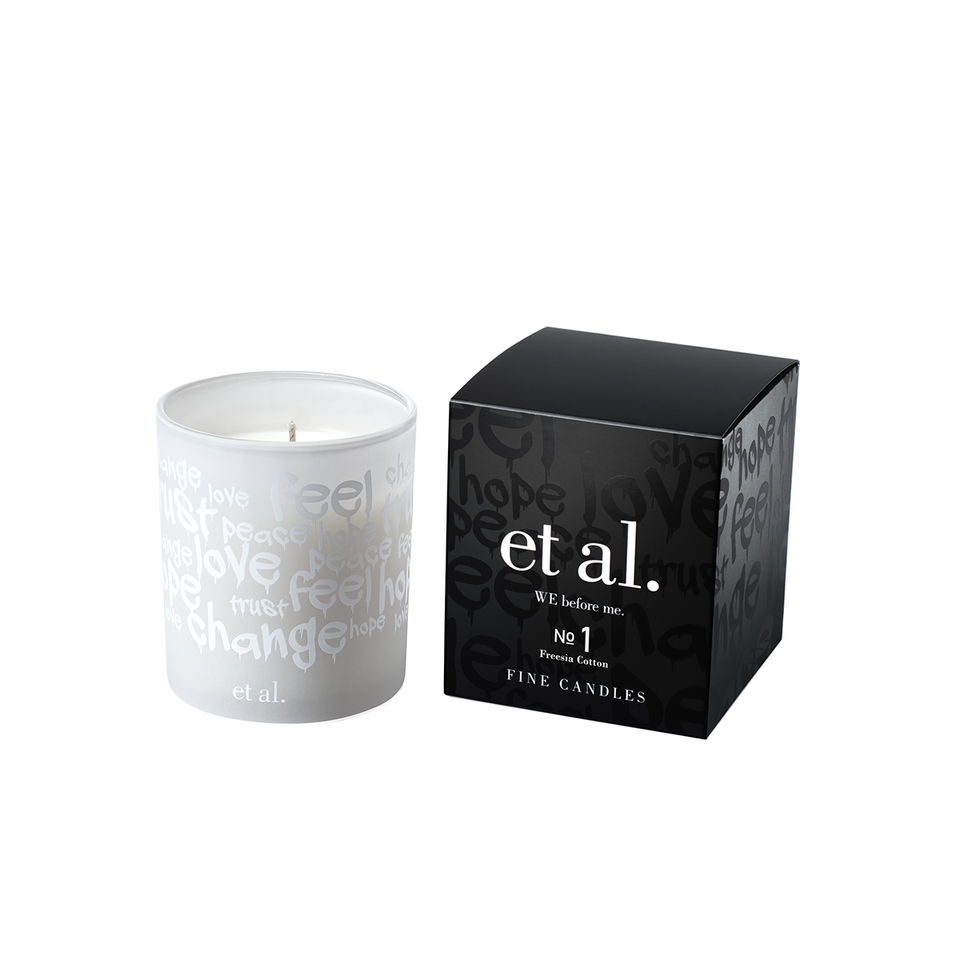 ET AL LIFE Scented Candle - No. 1 / Freesia Cotton
SKU: 13341
by ET AL LIFE
CLEARANCE
et al. life is a lifestyle brand embracing "and others" and all that it encapsulates./ et al. life believe in diversity and connection, and as a brand, envision a culture of love, hope, peace, kindness, acceptance and equality to exist for ALL ... et al. Candles that will transport you, relax you, stimulate your senses and enhance your home with luxury fragrance.
No. 1 - Freesia Cotton / Freesias and cotton blossoms intertwine, as the fresh tones of these delicate flowers fill your senses. Sweet orange and juicy açai berries pump up the optimistic energy to this peaceful scent – an escape from everyday stressors – releasing calm and harmony throughout. Soothing jasmine with its misty aroma gives way to sweet tones and soft musk grounding notes that create a calming highlight to this heavenly fragrance blend.
Hand poured in Los Angeles, USA. Soy blend wax.
10oz. Minimum burn time 60 hours.