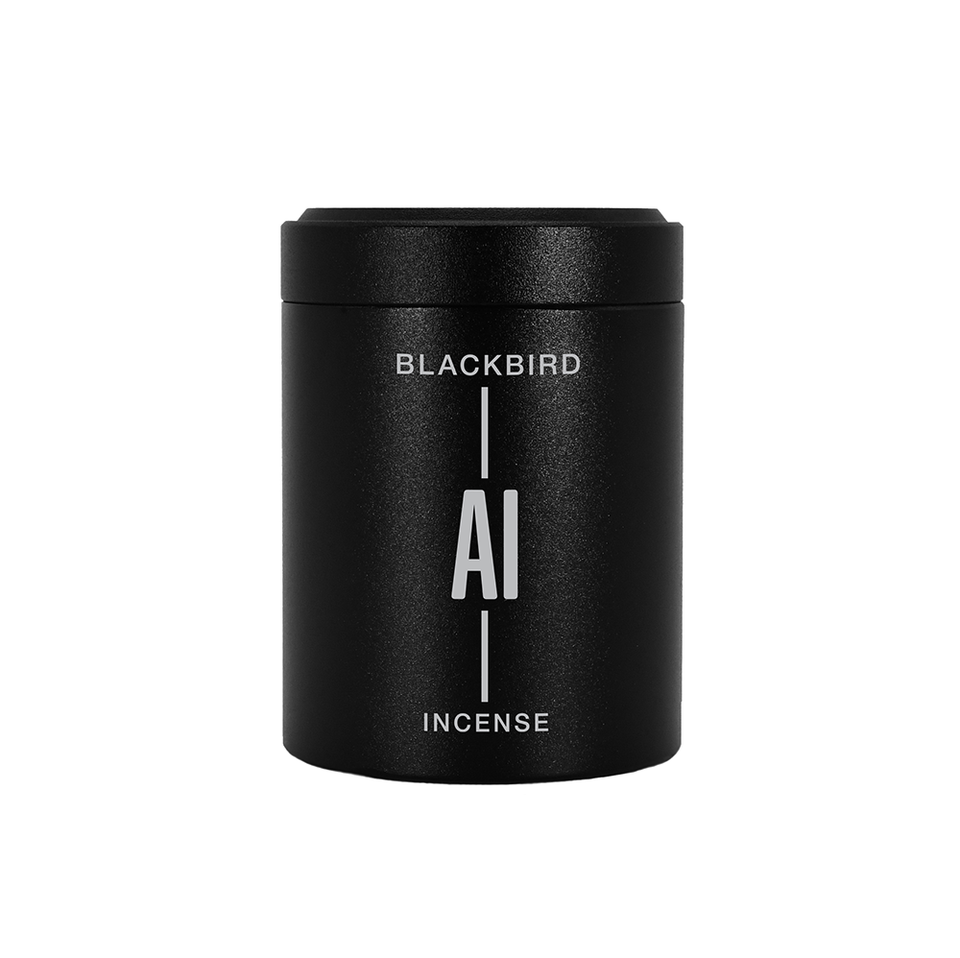 BLACKBIRD Incense Tin - Ai
SKU: 13372
by BLACKBIRD
BLACKBIRD is a dimension all its own, a playfully imperfect experiment in design and scent, where all humans are invited. Established in 2004, Blackbird evolved over time into a fragrance design house specialising in perfumes and incense. The brand is known worldwide for its forward-thinking installations and products. All BLACKBIRD products are handmade in their studio in Seattle, Washington, USA. BLACKBIRD strive to keep products as sustainable and natural as possible, and are deeply dedicated to continual improvements to formulas, packaging and methods.
AI / Pronounced "eye" - meaning love in Japanese and Chinese. There's a modern elegance about this ultra-green scent. Geranium's dark, lush flora casts its rosy scent over perfectly symmetrical marble pathways. The soil is rich with nutrients and never goes without water — the morning light, shaded by architecture.
Geranium, Rose Stem, Moss, Mint.
Burn time: 20 min approx. Scent lasts 2-4 hours (medium size room).
20 cones per tin.