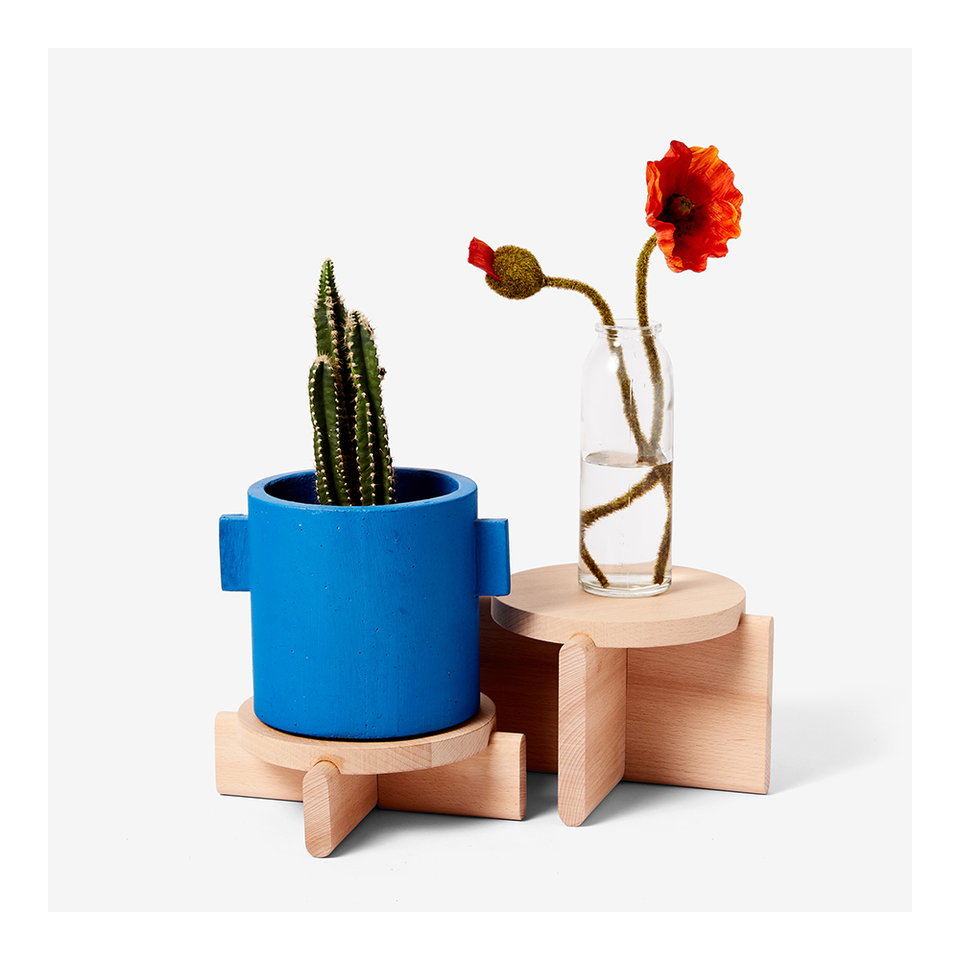 AREAWARE Plant Pedestals - Natural
SKU: 13216
by AREAWARE
CLEARANCE
Our Plant Pedestals from AREAWARE are made from three pieces of beech wood that fit together with seamless lap joinery. Their simplicity is a perfect way to show off arrangements both high and low. Use them to display plants, candles, seashells, flowers, hors d'oeuvres, and all your fine or humble wares.
Beech wood.
Dimensions: Tall: 6" x 6" x 4.6" Short: 6" x 6" x 2.3" (Set of 2)
Plants, pots, flowers and so on, not included.