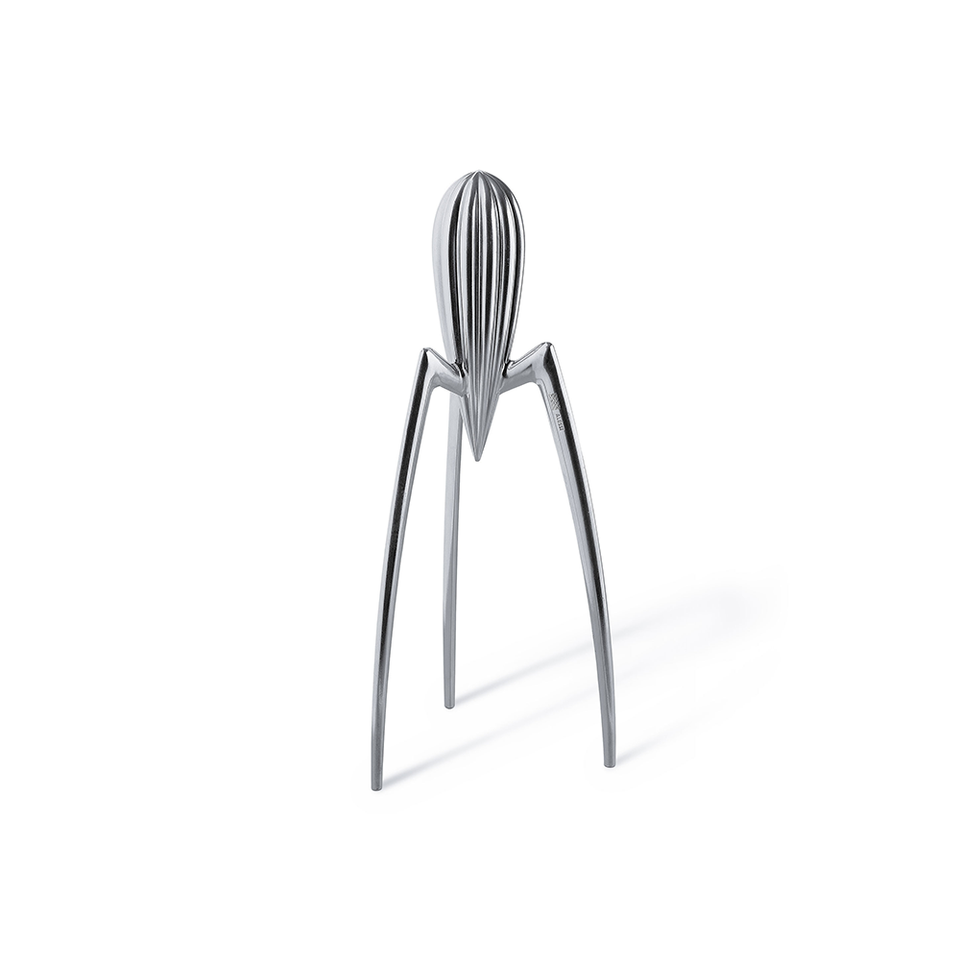 ALESSI Juicy Salif Citrus-Squeezer
SKU: 13415
by ALESSI
The Alessi Juicy Salif Citrus Squeezer, designed by Philippe Starck, is an icon of revolutionary kitchenware. Not just a striking design, this juice squeezer is surprisingly functional. Made from a mirror polished and durable aluminium, its long, spider-like legs are tall enough to fit your glass underneath - ready to collect your lemon, orange or lime juice. The simplistic yet unforgettable form came to Starck on a pizzeria napkin during a seaside holiday in Italy.
Philippe Starck, world famous creator with multifaceted inventiveness, is always focused on the essential, his vision: that creation, whatever form it takes, must improve the lives of as many people as possible. This philosophy has made him one of the pioneers and central figures of the concept of democratic design....
Comes boxed.
Dimensions: 29cm tall, 14cm wide.