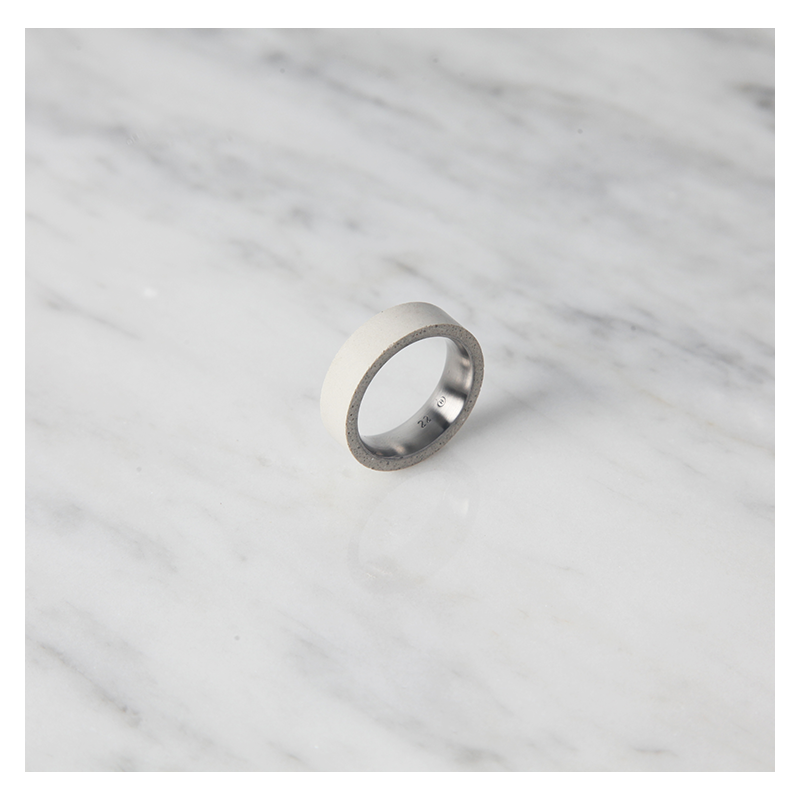 22 DESIGN STUDIO Concrete Ring - Tube Thin White
SKU: 10129
22's most straight forward design, the Tube Ring lets the concrete's aesthetic qualities speak for themselves. Its comfort and simplicity makes this ring perfect for daily use.
The version seen here is the "Thin" variation, for those who prefer a slender profile. Tube is also available in a thicker variation.
Every Concrete Ring reflects the habits of its owner. Worn daily the colour will alter and it may chip around the edges. We like these imperfections because with time, they make each Concrete Ring even more unique. We think that you will like them too.
*Extensively used in medical applications, grade 316L steel does not cause allergies and is highly resistant to erosion.
Materials: High-density concrete, 316L stainless steel.
Please see the Size Guide above to determine which size will best suit you.