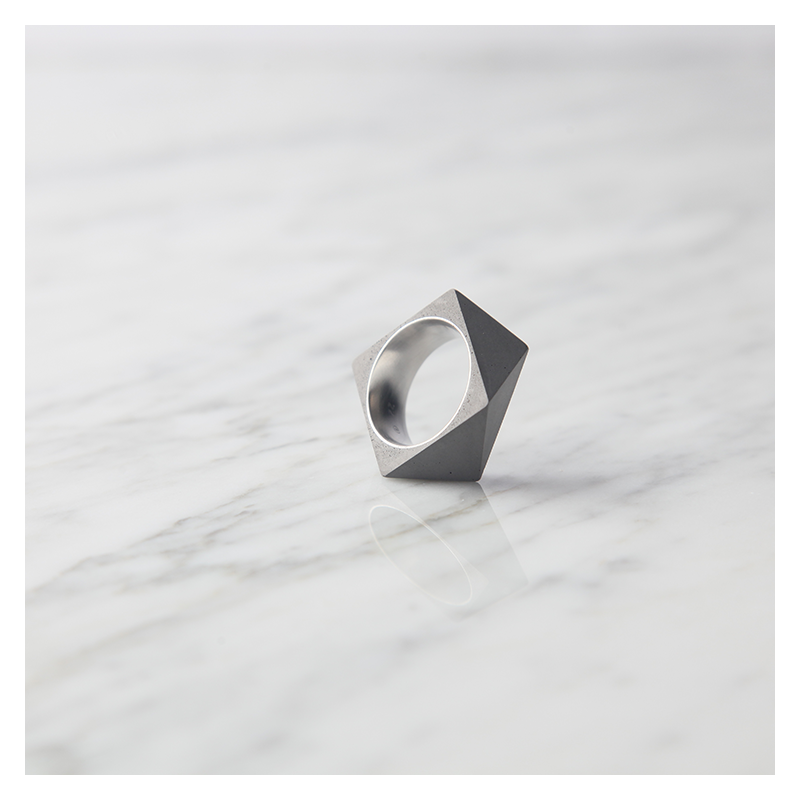 22 DESIGN STUDIO Concrete Ring - Polygon
SKU: 10082
The variations of light and texture created by the surfaces of 22's Polygon Ring mirrors the concept of the similar Rock Ring. Yet where Rock Ring has an organic randomness to its shape, this ring employs a uniform geometric shape. The result creates a striking profile that's sure to make an impression on the wearer and viewer alike.
Every Concrete Ring reflects the habits of its owner. Worn daily, the colour will alter and it may chip around the edges. We like these imperfections because with time, they make each Concrete Ring even more unique. We think that you will like them too.
*Extensively used in medical applications, grade 316L steel does not cause allergies and is highly resitant to erosion.
Please see the Size Guide above to determine which size will best suit you.